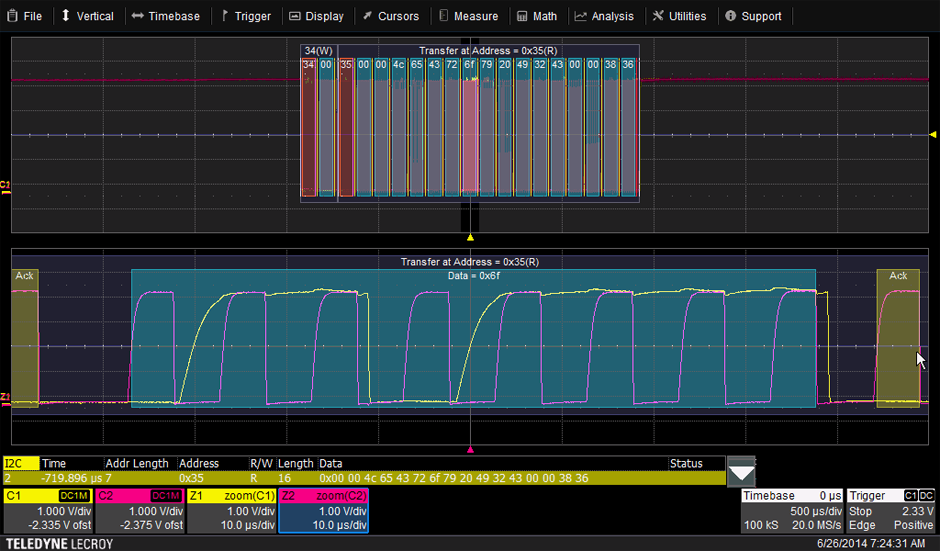 Debugging serial data busses can be confusing and time consuming. Time saving protocol analysis capabilities are provided by the serial trigger and decode tools.
Protocol decoding is shown directly on the waveform with an intuitive, colorcoded overlay and presented in binary, hex or decimal.

The built-in WaveSource function generator provides up to 25 MHz and 125 MS/s waveform creation capabilities and includes the ability to upload CSV files saved from an oscilloscope to generate arbitrary waveforms. All the WaveSource controls are integrated directly into the oscilloscope with a dedicated function generator style user interface.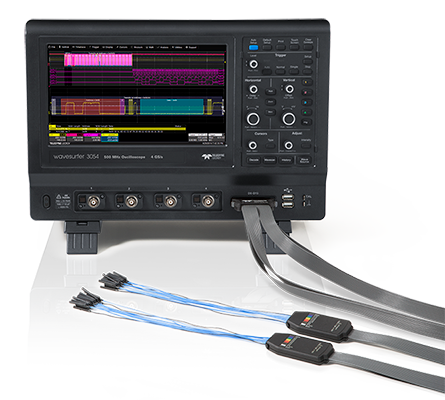 The 16 integrated digital channels and tools designed to simultaneously view, measure, and analyze both analog and digital signals enable fast debugging of mixed signal designs.
Flexible analog and digital cross-pattern triggering across all 20 channels provides the ability to quickly identify and isolate problems in a mixed signal environment.
Using the powerful parallel pattern search capability of WaveScan, patterns across many digital lines can be isolated and analyzed.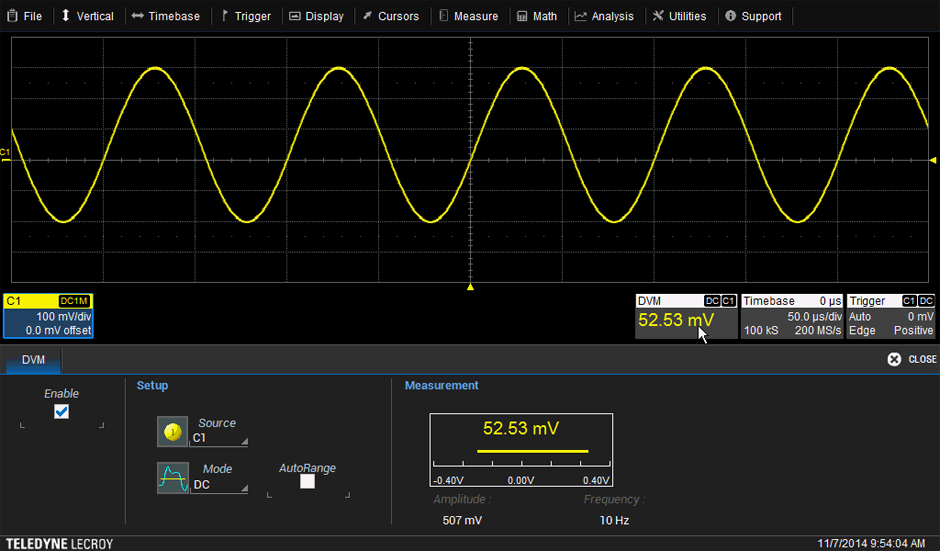 The Digital Voltmeter option activates an integrated 4-digit digital voltmeter and 5-digit frequency counter that operates through the same probes already attached to the oscilloscope channels. Real-time measurements can be viewed on the screen at all times or view more details through a dedicated user interface display. Measurements continue to be updated even when the triggering system is stopped. The DVM license key can be downloaded at no charge from teledynelecroy.com/redeem/dvm/