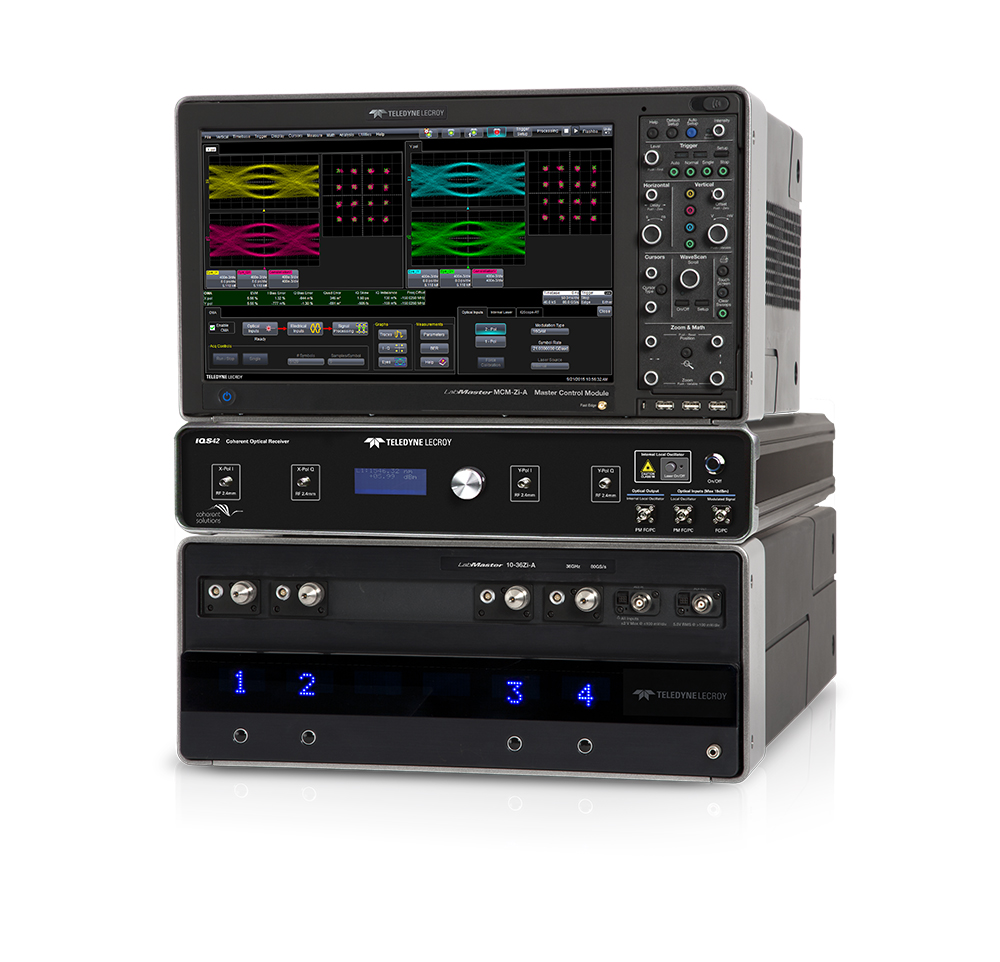 The 70 GHz IQS70 Coherent Optical Receiver pairs with the LabMaster 10-65Zi-A oscilloscope to provide a system bandwidth of 65 GHz, enabling analysis of signals up to 130 GBaud symbol rate.
For standard applications, the 42 GHz IQS42 Coherent Optical Receiver provides up to 72 GBaud symbol rate analysis for DP-16QAM or DP-QPSK when used with the 36 GHz LabMaster 10-36Zi-A.
For low-rate applications, the 25 GHz IQS25 Coherent Optical Receiver paired with the LabMaster 10-25Zi-A oscilloscope provides cost-effective analysis up to 50 GBaud symbol rate.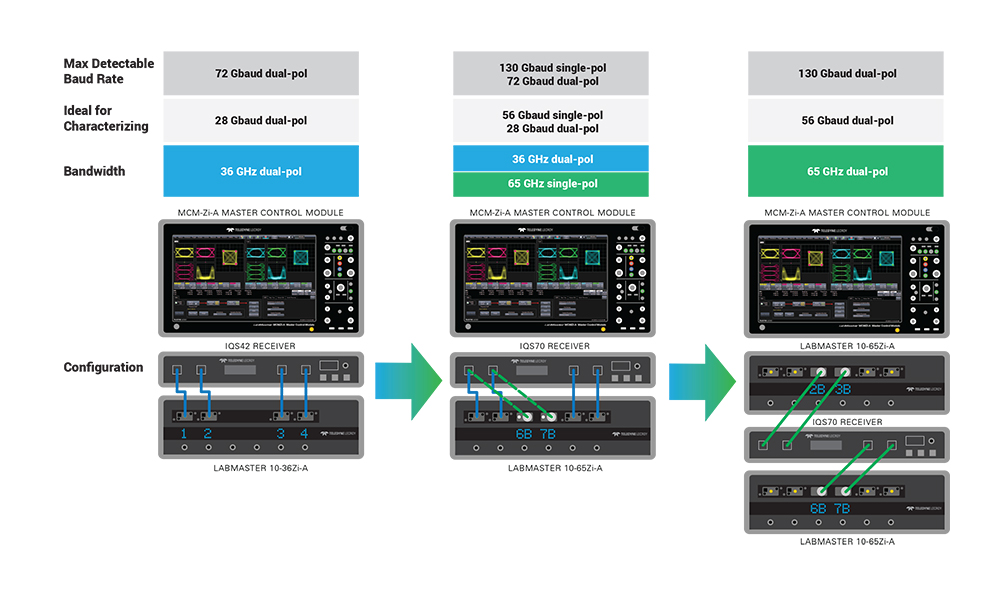 With optical communications advancing at a rapid pace, equipment requirements are vast and ever-changing. It is critical that an OMA system be scalable to address tomorrow's modulation formats and data rates. Rather than a monolithic, restrictive instrument, the Teledyne LeCroy OMA solution is a set of building blocks that can be easily upgraded and supplemented to address future test challenges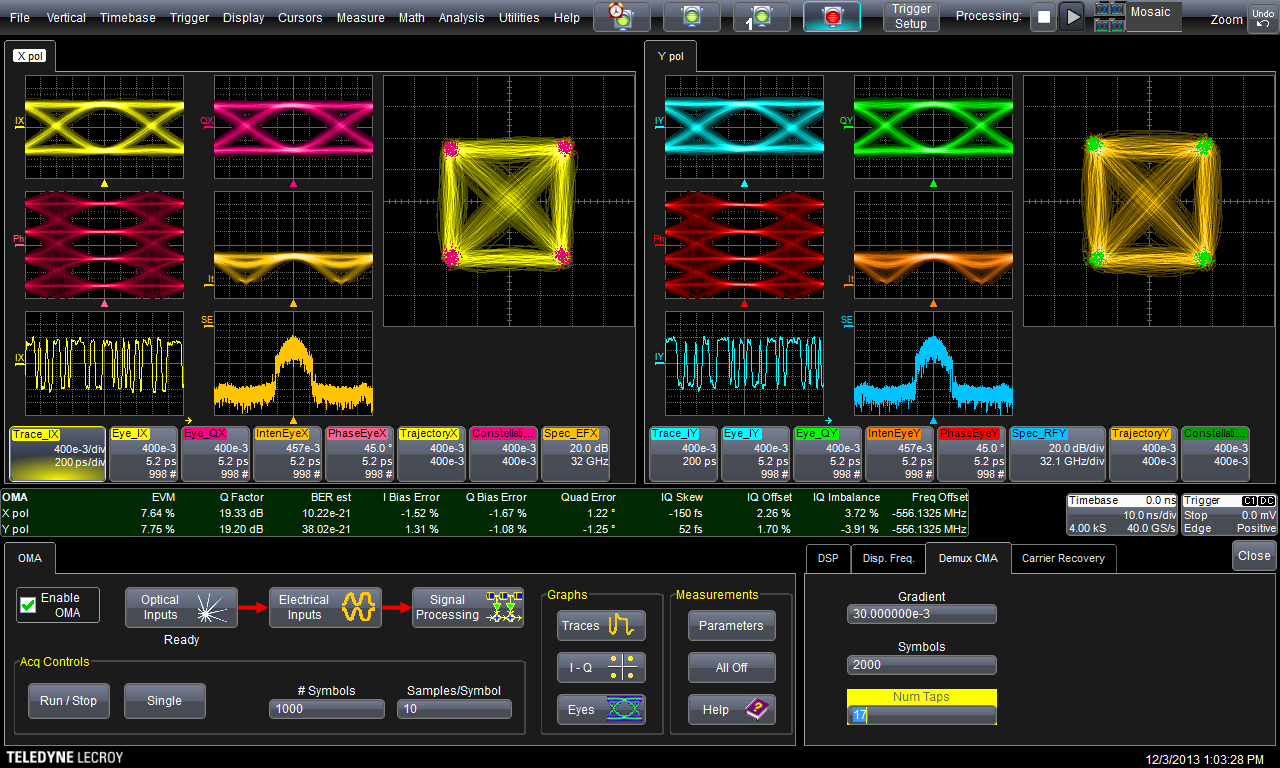 Optical-LinQ is an intuitive and fully integrated software package for analysis of optically modulated signals. It runs entirely within the user interface of the LabMaster 10Zi-A. No other OMA on the market offers such integrated control of both oscilloscope and coherent receiver.
Optical-LinQ provides fully automated control of the IQS receiver, phase recovery algorithms, polarization demultiplexing, as well as an exhaustive number of modulation analysis displays and parameters. For those wishing to use their own receiver, Optical:LinQ is also available separately from the IQS42/IQS70.