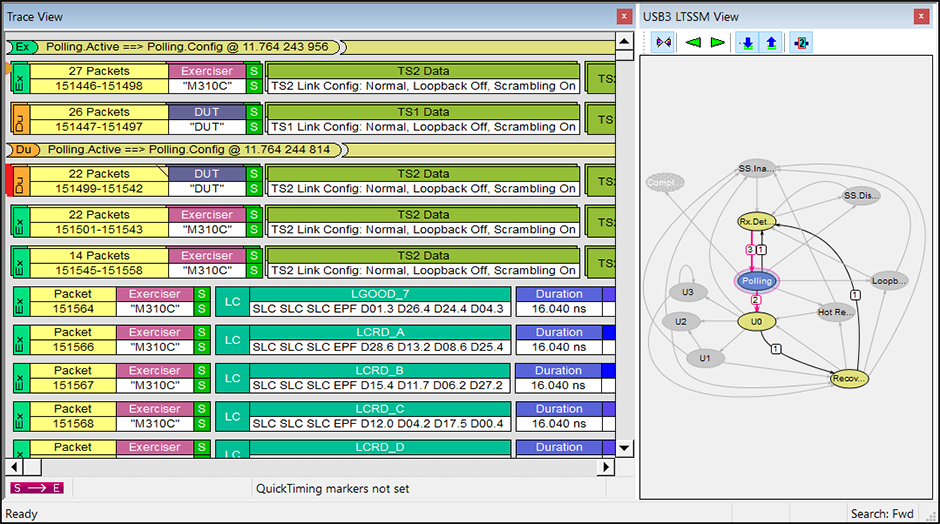 Analyzer supports capture of Power Delivery protocol over the CC wire in USB Type-CTM cables. By utilizing the Exerciser users have the ability to emulate both Sink and Source behaviors. The Power Tracker option provides a time based graphical display of VBus measurements of voltage, current and power.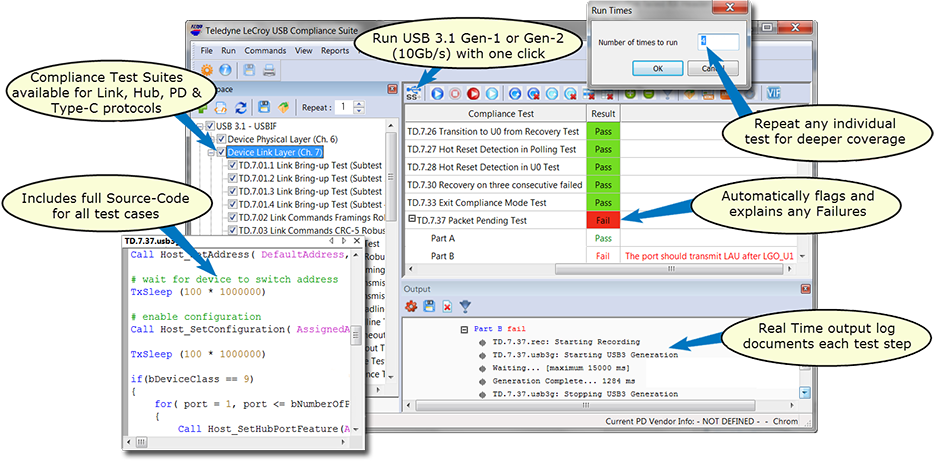 Utilizing the Voyager with integrated Exerciser and the USB Compliance Suite, users gain comprehensive link layer test coverage to verify hosts and devices properly implement link training, link recovery and power management behaviors. The USB Voyager is a certified Link Verification System (LVS) used at official Compliance Workshops.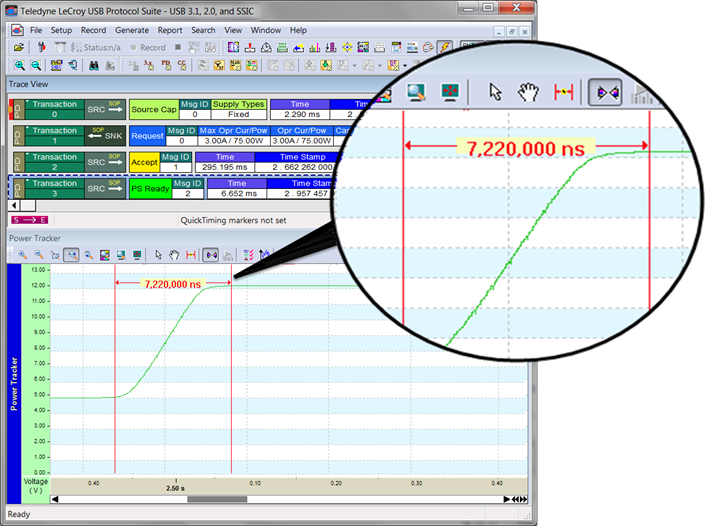 The USB Software Suite boasts numerous views and reports including error and traffic summaries, bus utilization, LTSSM and detail views. Software includes comprehensive Device Decoding - SCSI Mass Storage, Hub, PTP, MTP and all popular USB device classes.