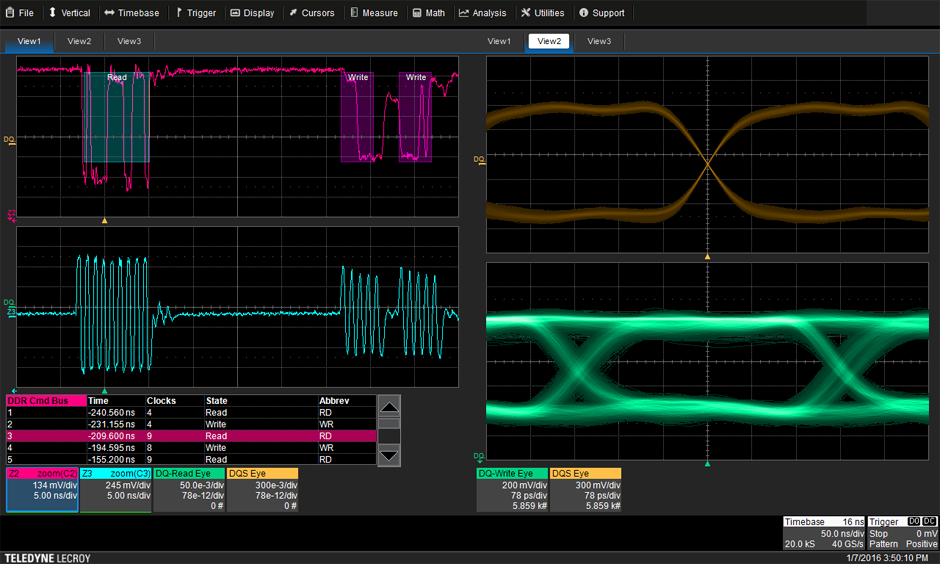 Automatic separation of Read and Write bursts eliminates the time-consuming process of manual burst identification and simplifies the analysis of DDR systems. Bursts can be separated based on DQ-DQS skew or based on the command bus when used in conjunction with the HDA125. The HDA125 additionally enables a unique "bus view", tabulating the Command Bus activity and placing color-coded overlays and annotations on top of the physical layer waveform in an intuitive manner.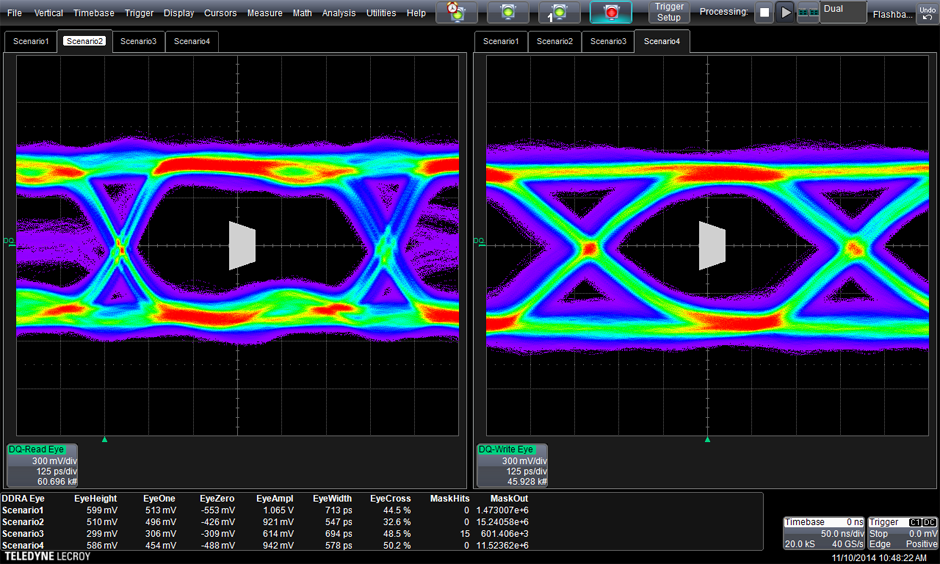 Any DQ, DQS or command/address signal can be tested against a standard or a custom defined mask, with up to 10 eye diagrams viewed simultaneously. Enabling mask failure indicators will automatically identify and locate the specific UI where any mask violation occurred. Built-in measurements such as eye height, eye width, and eye opening are critical to gaining a quantitative understanding of the system performance. With simultaneous eye measurements it is easy to compare performance across multiple testing views.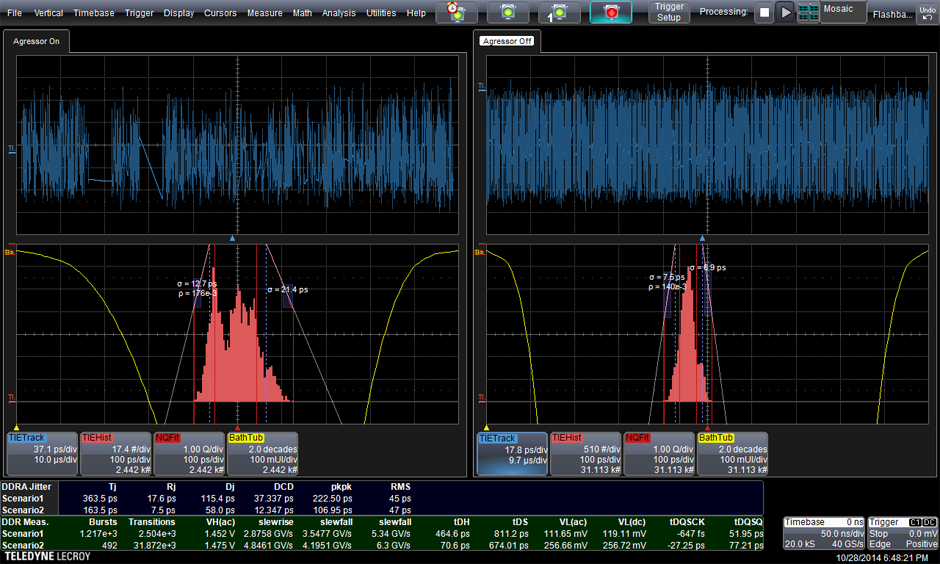 With a toolbox of parameters specific to DDR it is simple to quickly configure insightful measurements for validation, characterization, and debug. Up to 12 configurable measurements can be displayed and analyzed simultaneously across all active measurement views. For each measurement, advanced statistics such as min, max, mean, and number of measurement instances can be displayed and easily located with the searchable zoom feature.