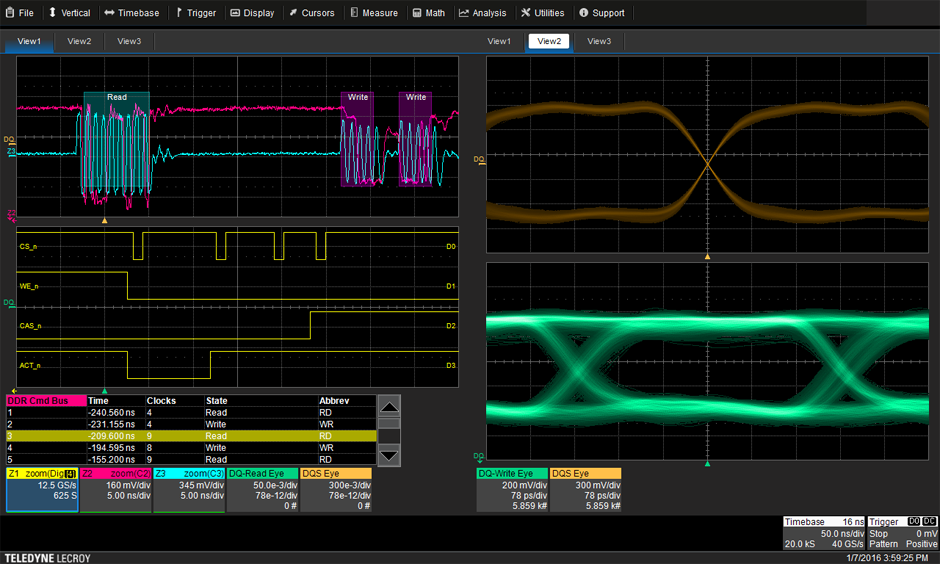 Basic debugging and validation of embedded DDR interfaces typically involves analysis of the analog properties of the clock, data (DQ) and strobe (DQS) signals but when validation tasks become more complex and problems require deeper insight, the ability to trigger on, acquire and visualize the state of the DDR command bus is invaluable. The HDA125 brings command bus acquisition to Teledyne LeCroy's already comprehensive toolset, providing the ultimate in memory bus analysis capability.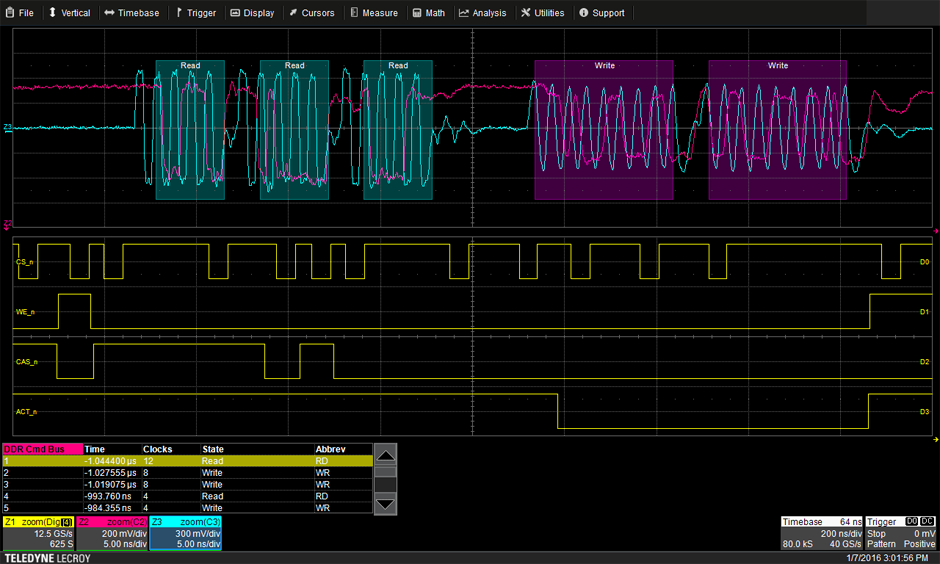 The HDA125 enables the unique "bus view" feature of the DDR Debug software option, which brings Teledyne LeCroy's advanced bus analysis feature set to bear on DDR analysis. View bus activity in tabular form, and move time-correlated views to a desired event with the touch of a button. Search for specific events and bus states within the acquired record. Intuitive color overlays and annotations make it easy to identify areas of interest in the acquired analog waveforms.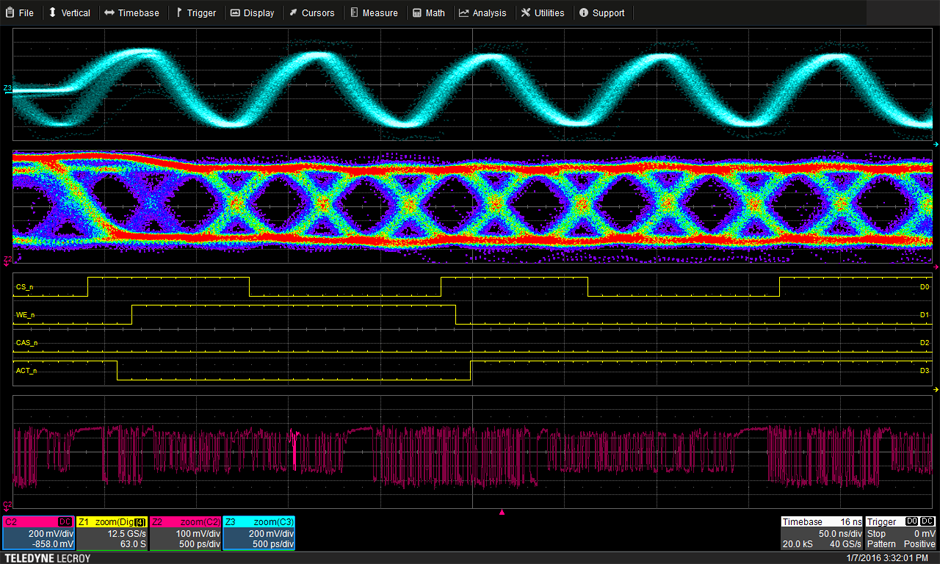 The ability to trigger on specific states of the command bus becomes an invaluable tool for quick understanding of DDR signal quality. The HDA125's logic triggering combines with the DDR Debug toolkit's intuitive setup and intelligent software cross-triggering to provide the ultimate DDR triggering system. Persistence maps of read and write bursts provide an easy and fast means of identifying subtle signal-quality problems for further investigation.