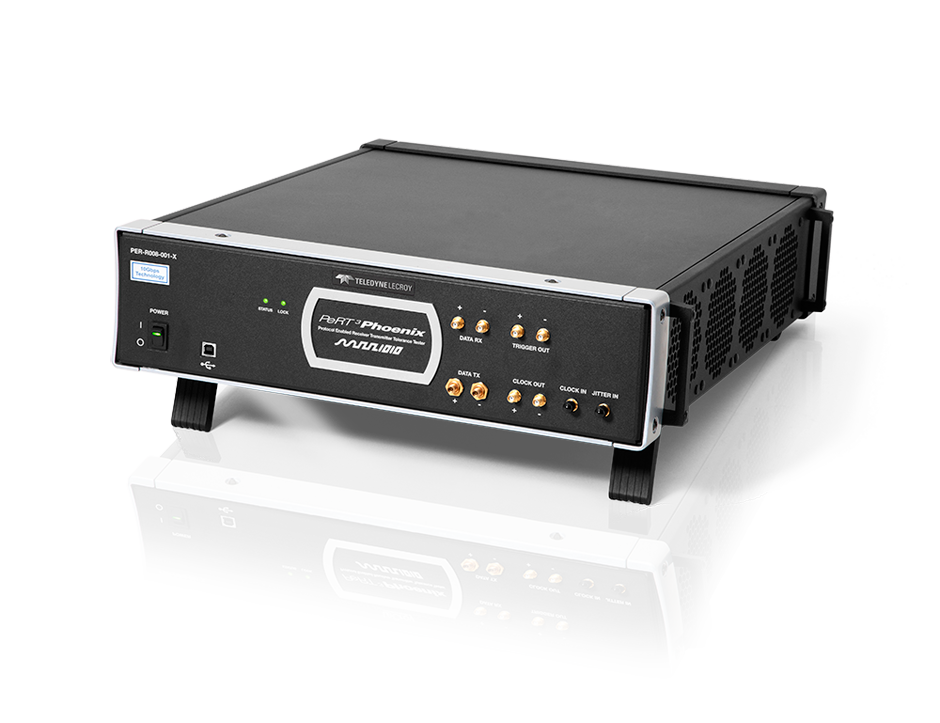 All signal source and jitter parameters can be swept during BER testing. For example, by sweeping the de-emphasis and pre-shoot values, the user can identify the optimized equalization window. Each connect sequence provides the user with a list of options to customize the test criteria and debugging conditions. Pass/Fail information is plotted against the stress parameters under test. See what happened for every test case — in real-time.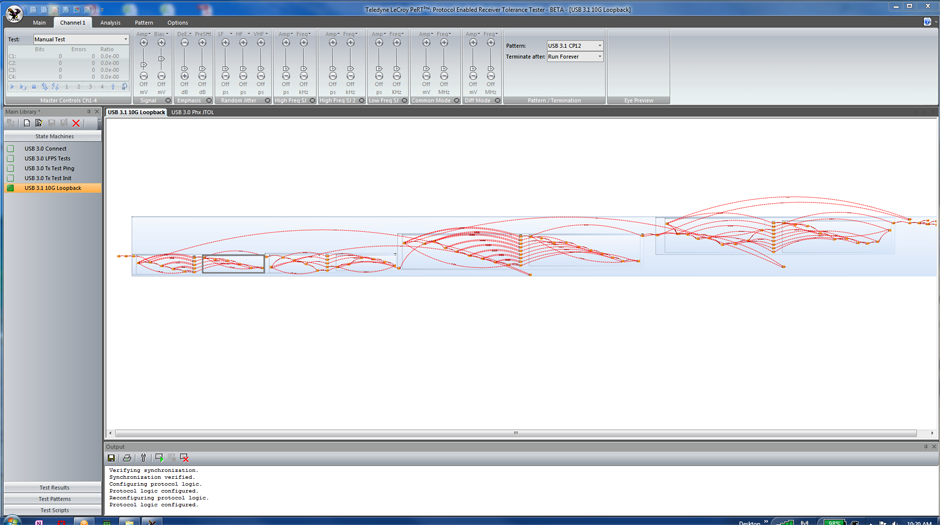 PeRT3 Phoenix System supports all the jitter and equalization generation required of USB 3.1, as well as the protocol level handshake that is critical to put the device under test into proper test modes and optimal equalization conditions. PeRT3 Phoenix System also offers true SKP symbol injections and SKP filtering during BER testing, as well as 128b/132b pattern generation and detection.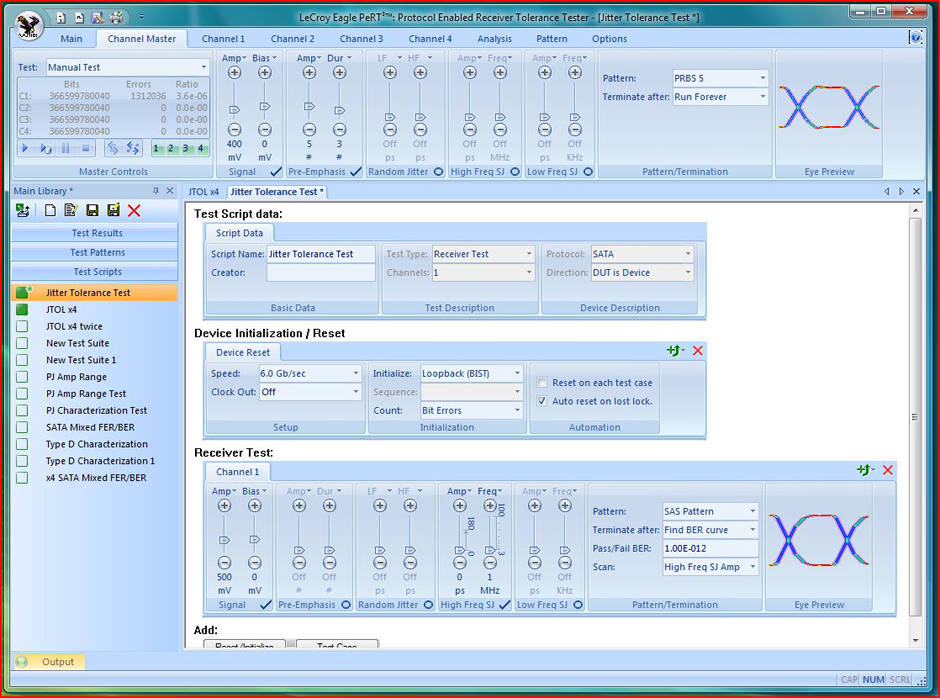 With a single integrated system, the PeRT3 replaces up to 6–8 other instruments. PeRT3 greatly simplifies experimental setup, increases the ease of designing and conducting fully automated testing. It provides specific test suites to ensure receiver compliance to USB 3.1 specifications. The simple, intuitive interface for creating automated test scripts can, with a few clicks, set up automated tests that initialize the DUT and record error rates while sweeping through any user defined range of jitter parameters.